About &Wealth
Among the many established firms in the marketplace, &Wealth was expressly created to be the premiere financial advisory firm for a select group of women who are managing major life events and their own, new-found finances for the very first time.


Given our clients' distinct needs – along with their attorneys' unique requirements, &Wealth simplifies the inherent complexities and reduces the stresses of the investment management,
financial planning
and
divorce decision making process
. With an elite, hand-picked team, &Wealth blends its focused step-by-step financial planning system with thoughtful communication and a personalized, "go-at-your-own pace" approach.
A few guiding principles we've always regarded as common sense:
How you feel about a financial decision is a valid factor in making that decision.
Some of the wisest decisions are felt before they are made. That is why there is always room in our process for thoughts, perceptions, and your gut instincts. If an expert's recommendation doesn't make sense to you, permission not to follow it. Your advisor is there to ensure that your finances become a steady source of protection—not anxiety.
Patience is our virtue.
We will walk you through this process in a thoughtful way. For decisions this significant, taking the time you need to understand the impact of your decisions is the way that we work.
No question left behind.
You deserve to understand why your advisor is recommending things, free from clocks and stopwatches. We have a strict open-door (and open-telephone and email) policy.
Meet the Team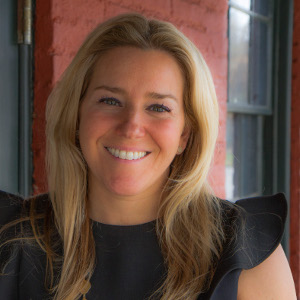 Dorie Fain

is Founder and CEO of &Wealth, a boutique financial advisory firm expressly created for a select group of women who are managing major life events and their own new-found finances for the very first time. In recent years, &Wealth has evolved to become a premiere resource for women navigating the complexities of divorce.

A third-generation investment adviser, Dorie spent 12 years at Smith Barney, where she became the youngest woman ever hired into their training program. As much as she loved the rigors of investment management at a big brokerage firm, she knew that her clients deserved more. Anchored in the belief that financial planning is the foundation of investment management, Dorie wanted her clients to experience more patience, more thoughtfulness, more personalized attention, more flexibility, and a steady-as-we-go approach. She followed her instincts and founded &Wealth to offer women more of everything that matters to them.

Since founding &Wealth in 2009, Dorie has guided her clients as they've gone from cautious observers to thoughtful investors. She does this not by monitoring the S&P 500, GDP growth, or employment numbers, but by educating them about the process, helping them connect to their own needs, trusting their instincts, and thoughtful decisions—about everything from estate plans, to investments, to insurance plans, to retirement plans. Along the way, they rediscover resources they had all along— community, wisdom, resilience, and a renewed sense of confidence.

When she's not running after her young son, Dorie loves to run through books, tennis courts, ski slopes, and New York City streets. She is a board certified CFP® and a proud graduate of The Ohio State University.

"There is a special place in hell for women who don't help other women." – Madeleine Albright
Education
B.A., The Ohio State University
Certified Financial Planner, CFP DePaul University
Prior Experience
Financial Advisor, Smith Barney, 1997-2009
Professional Affiliations
Financial Planning Association
Volunteer Work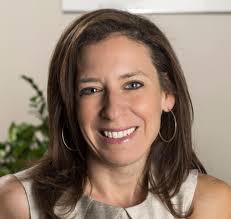 Natalie Sherman

joined &Wealth as its Head of Wealth Planning after 25 years as an estates and trusts lawyer at nationally- and regionally-recognized firms. Over the years Natalie has counseled a wide range of individuals and families – including entrepreneurs, professionals and business owners, and multiple generations of wealthy families. Guided by each client's unique needs, values and objectives, Natalie uses her knowledge and expertise to support clients with sophisticated, tax-efficient plans that are also practical and understandable. She believes that there is no "one size fits all" approach to serving clients. Rather, by truly listening and actively involving them in the process, at their own pace, Natalie helps clients plan for the futures they want for themselves and their families.

Natalie's experience has shown her the foundational role that sound, customized financial planning plays in creating and sustaining financial health and wealth. She's also discovered that women in particular have strong instincts and a deep knowledge of their families' goals and values which, if tapped into, lead to thoughtful, lasting plans. She is thrilled to have found at &Wealth the same collaborative, empowering and client-centered approach she's followed throughout her career.

In addition to caring for her two teenage daughters (and two dogs), Natalie loves the outdoors, watching virtually any sporting event (and especially Virginia basketball), visiting museums and enjoying the performing arts, and traveling.


Education
B.A., University of Virginia
J.D., Harvard Law School
Prior Experience
Partner, Gallagher Evelius & Jones, LLP, 2002-2020
Associate, Stewart, Plant & Blumenthal, LLC, 1998-2002
Associate, Simpson Thacher & Bartlett LLP, 1995-1998
Professional Affiliations
Member of Maryland, New York, Virginia & DC Bars
Baltimore Estate Planning Council
Former Member, Maryland State Bar Association, Trusts and Estates Council
Volunteer Work
Baltimore School for the Arts – Member, Board of Trustees; Immediate Past Board Chair
Chesapeake Bay Outward Bound School – Member, Board of Directors; Chair, Governance Committee
University System of Maryland Foundation – Member, Board of Directors
Weekend Backpacks – Volunteer