About Us

Among the many established firms in the marketplace, &Wealth was expressly created to be the premiere financial advisory firm for a select group of women who are managing major life events and their own, new-found finances for the very first time.
Given our clients' distinct needs – along with their attorneys' unique requirements, &Wealth simplifies the inherent complexities and reduces the stresses of the investment management, financial planning and divorce decision making process. With an elite, hand-picked team, &Wealth blends its focused step-by-step financial planning system with thoughtful communication and a personalized, "go-at-your-own pace" approach.
A few guiding principles we've always regarded as common sense:
How you feel about a financial decision is a valid factor in making that decision.
Some of the wisest decisions are felt before they are made. That is why there is always room in our process for thoughts, perceptions, and your gut instincts. If an expert's recommendation doesn't make sense to you, permission not to follow it. Your advisor is there to ensure that your finances become a steady source of protection—not anxiety.
Patience is our virtue.
We will walk you through this process in a thoughtful way. For decisions this significant, taking the time you need to understand the impact of your decisions is the way that we work.
No question left behind.
You deserve to understand why your advisor is recommending things, free from clocks and stopwatches. We have a strict open-door (and open-telephone and email) policy.
Meet Our Team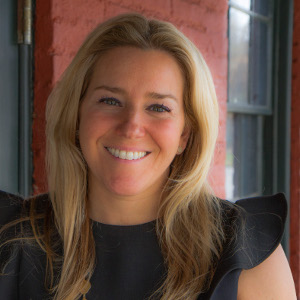 Dorie Fain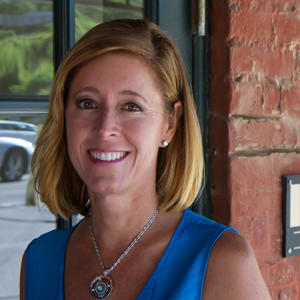 Tonia Calabretta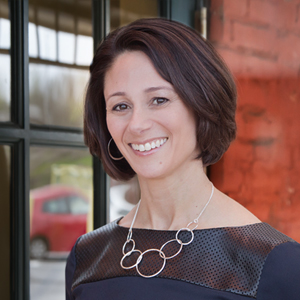 Lisa Munroe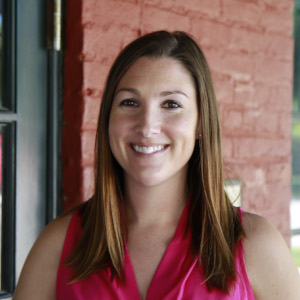 Bethany Moran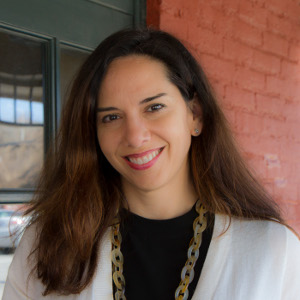 Sophia Dryer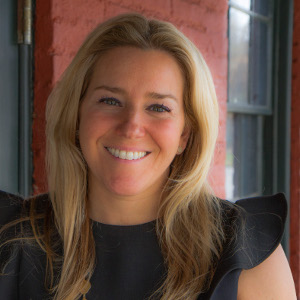 Dorie Fain is Founder and CEO of &Wealth, a boutique financial advisory firm expressly created for a select group of women who are managing major life events and their own new-found finances for the very first time.
A third-generation investment advisor, Dorie spent 12 years at Smith Barney, where she became the youngest woman ever hired into their training program. But as much as she loved the rigors of investment management at a big brokerage firm, she knew that her clients deserved more. Anchored in the belief that financial planning is the foundation of investment management, Dorie also wanted her clients to experience more patience, more thoughtfulness, more personalized attention, more flexibility, and a steady-as-we-go approach. She followed her instincts and founded &Wealth to offer women more of everything that matters to them.
Since founding &Wealth in 2009, Dorie has watched her clients go from cautious observers to thoughtful investors. They do this not by monitoring the S&P 500, GDP growth, or employment numbers, but by educating them about the process, helping them connect to their own needs, trusting their instincts, and making thoughtful decisions—about everything from estate plans, to investments, to insurance plans, to retirement plans. Along the way, they rediscover resources they had all along— community, wisdom, resilience, and a renewed sense of confidence.
When she's not running after her young son, Dorie loves to run through books, tennis courts, ski slopes, and New York City streets. She is a board certified CFP® and a proud graduate of The Ohio State University.
"There is a special place in hell for women who don't help other women." – Madeleine Albright
Education
B.A., The Ohio State University
Certified Financial Planner, CFP DePaul University
Prior Experience
Financial Advisor, Smith Barney, 1997-2009
Professional Affiliations
National Association of Personal Financial Advisors
Financial Planning Association
Certified Financial Planner Board™
Volunteer Work
Kennedy Krieger Women's Initiative Network – Vice President
Baltimore Women's Giving Circle – Grants Committee Volunteer
One Love Foundation – Volunteer
CollegeBound Foundation – Mentor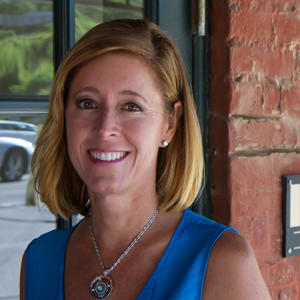 Tonia Calabretta oversees all aspects of asset management at &Wealth. The financial industry has been a part of Tonia's life longer than many people she knows. After riding the roller coaster of so many market cycles, she has become an expert in helping clients through the motion sickness. She believes the biggest risk most investors face is letting their emotions guide their decisions. Tonia's patience and discipline has served her clients well in the 19 years she has been in the industry. Each client has their own, unique journey, which Tonia finds great pleasure in being a small part of. Behind the scenes at &Wealth, Tonia's mission is to develop strategies to make every client's experience as special as they are. When not with her &Wealth family, you will find Tonia playing golf, traveling or just enjoying some down time with her husband Matt, and daughter, Mya.
"If you get, give, if you learn, teach." —Maya Angelo
Education
M.A., Johns Hopkins University Advanced Academic Programs, Expected 2018
B.S., York College of Pennsylvania
Prior Experience
Vice President, BNY Mellon, 2013-2014
Financial Advisor, Smith Barney, 1997–2010
Professional Affiliations
Volunteer Work
York Country Children's Advocacy Center – board member
York Women's Giving Circle – member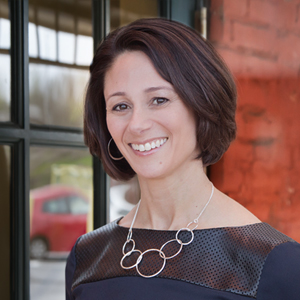 Lisa Munroe handles all things in the "back office" of &Wealth, acting as Controller and Human Resource Manager. In addition, she assists the team with compliance management working to meet SEC rules and regulations. Lisa is the Founding Principal of Olivo Financial Services, LLC, through which she provides part-time, outsourced, CFO and Controller services for small businesses. She has a background in accounting and actuarial services prior to starting her own business in the Philadelphia area. &Wealth depends on Lisa to keep the operational wheels turning every day. When she isn't going 100mph in her office, Lisa enjoys spending downtime with her husband and two daughters.
"Sit at the table." —Sheryl Sandberg
Education
B.S., University of Pennsylvania-The Wharton School
Prior Experience
Consulting Actuary, Towers Watson, 1996–2005
Senior Accountant, PricewaterhouseCoopers, 1993–1996
Professional Designations & Affiliations
Fellow of the Society of Actuaries
Certified Public Accountant
Member, American Academy of Actuaries
Member, Pennsylvania Institute of Certified Public Accountants
Member, American Institute of Certified Public Accountants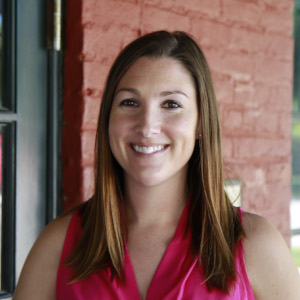 Bethany Moran brings a wealth of experience and knowledge – from her financial work in large international corporations as well as in specialized niche firms – to her position of Client Service Manager at &Wealth where she manages the client service experience. She is an intelligent, thoughtful problem solver and analytical solution finder whose hallmark is one of excellence. Outside of the office, you may find her working out at a fitness class, reading a nonfiction best seller or traveling. Bethany also enjoys a variety of team sports as a participant, as well as an enthusiastic fan.
"Be grateful, stay focused, find a solution and take action." – anonymous
Education
B.A., University of New Hampshire
Prior Experience
Senior Operations & GIPS Specialist, Brown Advisory, 2014 – 2016
Consultant, Vincent Performance Services LLC, 2012 – 2013
Associate, PricewaterhouseCoopers, 2011 – 2012
Senior Pricing Specialist, State Street Corporation, 2007 – 2010
Volunteer Work
Junior Achievement – volunteer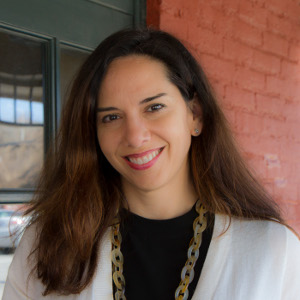 Sophia Dryer loves solving puzzles to construct realistic and actionable plans for our clients in transition. For Sophia, the best part is translating our detailed data analysis into clear and concise presentations for our clients. She is driven to help clients understand their finances in a way that's meaningful to them. Sophia's well-rounded experience in management consulting, product management, and sales & marketing brings unique depth to the process of financial analysis. And did we mention…she loves spreadsheets! When she's not nose-down in Excel, Sophia chauffeurs three kids around Baltimore, plays tennis, and binge-watches Game of Thrones.
"Tell me, what is it you plan to do with your one wild and precious life?" – Mary Oliver
Education
Boston College, B.A., Political Science
Prior Experience
Vectra Networks 2015-2016
Novell/NetIQ/Attachmate 2002-2015
Cambridge Technology Partners 2000-2002
Volunteer Work
International Orthodox Christian Charities
Girl Power!